The Client
A prestigious high-end property specialist, with 20 offices throughout Devon, Cornwall, Somerset and Dorset.
The Challenge
Stags had an ageing IT network that was showing increasing signs of strain. Levels of security and resilience were substandard, and key business data was potentially at risk. Time was being lost due to poor reliability, and the firm had limited technical resources in-house.
Our Solution
With 20 separate branches (many in rural locations), a fully virtualised network would demand massive investment into high-speed connections to link each site and provide sufficient bandwidth. Instead, we designed and proposed a hybrid network, with centralised mail servers and key applications, and local servers in each branch. Key data is backed up both locally and centrally, with additional secure storage in the cloud. Comprehensive SLAs (service level agreements) provide the right ongoing maintenance and support, tailored to the firm's needs and budget.
Towards Their Ideal Network
IT built on solid architecture that achieves vastly improved data security and resilience at a sensible cost. Some key performance enhancements, with significant opportunities to upgrade and further enhance over time. Solid reliability, backed by positive and timely support.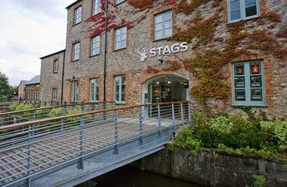 The Client Experience
"I really can't sing their praises enough. A combination of strong leadership to keep us on track and sensitive working to minimise disruption. And the new network achieves everything we were promised at the outset."
The Client Experience
"We're a long-established firm with a traditionally cautious outlook. Taurus' patience and guidance was invaluable – we always felt confident that our best interests were put first." 
Our Accreditations and Partners
Join Our Newsletter for Updates & Offers
Taurus Clearer Communication
Orchard Court
Heron Road
Sowton
Exeter
Devon
EX2 7NR
Tel: 01392 202000