SOPHOS XG Firewall & Intercept X
About Okehampton College
Okehampton College is a member of the Dartmoor Multi-Academy Trust (DMAT).
The College is set in the most beautiful surroundings: a large park, ringed by rising woodland and Dartmoor, bordered by the Okement River on one side and rolling farmland on the other.
The buildings are a mixture of Victorian Grammar School, modern three-story central block and mid 20th-century blocks. There is a recently built theatre with specialist music and practice rooms. A modern Technology and ICT building offers high class teaching and learning accommodation.
The Situation
We had separately managed Anti-virus solutions across the MAT. These mostly consisted of MacAfee products but included other solutions. We were looking to consolidate the management across the hundreds of devices connected to our network to improve visibility and improve the level of security that the legacy products provided.
Our Solution
We chose to go with the Sophos products, Sophos Intercept X and Phish Threat. The was following an enjoyable and in-depth demonstration and talk from Sophos themselves at the Taurus offices. While the solution was more expensive than the products it replaced the level of visibility and the ease of management of devices, independent of where they are, gave us a real boost towards our larger security goals.
As well as the improvement AV protection Sophos allows us to manage more granular aspects of the devices including easily blocking USB mass storage devices.
The Phish threat product also allows us to create our own phishing campaigns that we send out to users to test how well (or otherwise!) they treat suspicious looking email correspondence. This has allowed us to concentrate training on the users that repeatedly fall for this type of attack and not bore those who are on top of it. This has complemented the AV product nicely as many of our data security concerns are around users rather than the systems they are using.
The Taurus Experience
The demo-day at Taurus was a real eye opener for me as having used a reasonably dated version of Mcafee previously it was interesting to see how different a modern solution was. The sales process was simple and straightforward with lots of interaction between myself, colleague and Phil and James at Taurus who met with us and answered several stupid questions before we signed. There wasn't much of an install process being a cloud based solution but I was kept up to date with the progress of the project at all times. We also had several follow-up calls post sale and install to make sure everything was as it should be – I'm pleased to say everything went perfectly and would use Taurus again for similar projects in the future.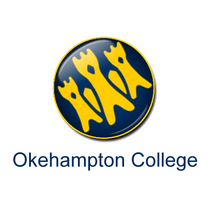 The experience with Taurus and Sophos from demo to sales, install and post project support was brilliant, and transformed how we deliver our security policy and I have no hesitation in recommending both Taurus as a partner and Sophos as a solution.
Our Accreditations and Partners