Audio, Video and Web Conferencing
Audio, Video and Web Conferencing designed for your business needs.
Businesses are increasingly using conferencing products connect staff and customers in multiple locations to deliver information in real-time. Working with our various partners including Avaya, Ericsson-LG and Microsoft we deliver conferencing solutions for all types of business.
Audio Conferencing facilities tend to be provided through incorporated telephone systems and can allow for multiple internal or external users all to be connected through a single telephone call. This can be taken further by creating secure conferencing facilities that require a pin number, keeping conference calls safe from intrusion.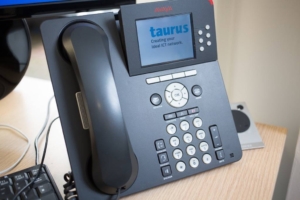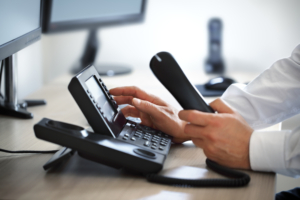 Video Conferencing (VC) is a great way to provide the next best alternative to seeing individuals face-to-face. VC can be deployed through proprietary telephone systems allowing users on the network to communicate with each other through video. Avaya's Scopia VC solution can be deployed as a conference room system, with a monitor and widescreen camera, or can allow for individual users to access a virtual VC Suite; Users can connect with other VC units, desktop PC, or mobile devices.
Web Conferencing is a means of providing content sharing through a conference bridge. This might involve a webinar or might include the use of sharing documents or even allowing for multiple users to edit documents. It provides the ultimate in web collaboration. Taurus can achieve this with hardware and software applications such as Avaya's Scopia or Microsoft's Skype for Business.
Our Accreditations and Partners